Please Check Out The Good Things Our Friends Over At Coastal Hope Do To Help Those In Need
We bring coastal families assistance, relief, and hope during their times of need.
Our Story...
Hello,
My name is Brooke Holcomb and I am the co-founder and Executive Director of Coastal Hope Inc. We are a fledgling non-profit organization, focusing on Coastal area families that are struggling with disasters, emergencies, or unforeseen economic situations. Our goal is to provide these families with relief, assistance, and hope during their difficult times. We work closely with community businesses and professionals to acquire funding, services, and supplies to help Coastal families withstand the tides that life throws at them. We are a registered 501(c)(3 ) tax exempt public charity.
My husband Cody and I, along with our family and friends have been operating this mission for some years now. It all started years ago when my Mom, Lynn, and I started helping Treasure Coast families with Thanksgiving meals for them to cook at home. We had a tremendous response to that, so we continued to do it every year after, until my mom was too sick to help. My amazing mom passed away a few days after Thanksgiving in 2017. That began the most difficult time in my life. Her acts of kindness were an inspiration to us and others around us. We gathered a team of family and friends who volunteered to continue her legacy. In the 2 years after my mom's passing, we were able to provide Thanksgiving and Christmas meals for over 65 families. We hope to continue and expand this effort in her memory for years to come.
The following year in September 2019, hurricane Dorian was approaching the Abacos. Having spent so much time there, Cody especially, watched in horror knowing that the result would be catastrophic. At that moment, Abaco Relief Alliance was born. With the tremendous help of our friends and community, we successfully coordinated medical evacuations, tens of thousands of dollars in food and supply donations and so much more to our beloved Bahamian neighbors. The outpouring of love during this time was staggering, and we are still humbled by the experience. We desperately wanted to make Coastal Hope official at this point but hit some road bumps and were unable to do so.
Following this, we had an anonymous donor come forward. He wanted to help multiple families have an amazing Christmas. With his donation we were able to help 13 Treasure Coast children and families have nearly everything on their wish lists, including new Christmas trees to help with their spirits. We delivered all the gifts unwrapped and covertly to allow the parents to wrap them (with the supplies included) as they saw fit.
Then came COVID...
Cody and I have been immersed in the marine and fishing industry for the majority of our lives. Cody recognized a need within our community, due to the COVID shutdown. That was charter boat owner operators and their families, who had been shut down completely with no source of income. Save The Charter Boats was born. Cody, knowing I am ALWAYS down to help someone in need, asked me how we can help these families affected by this pandemic. Cody had already started the Facebook group to help charter boats network, when I came up with the idea to "waffle" charters to help get some trips on the books and raise some extra operating capital for them. We put it together and hosted our first live Facebook event for a local charter captain who was also a huge asset in providing relief and assistance to the northern Bahamas during their time of need. Our first Save The Charter Boats contest sold out in 32 minutes and raised nearly $3,000 to help Daymaker Charters with his operating costs while being shut down. To this point (5/19/2020), we have raised nearly $12,000 in donations and prizes going directly to charter boat owner operators and their families.
The bottom line is that we recognize that people want to do good and help their communities. We hope to continue to be a vessel to allow people to reach those who need it in their most difficult times. So please, join us on this journey. We ask that you share our story and, if possible, donate funds to our cause. Anything you can do to help us in helping others is greatly appreciated.

Thank you,
Brooke Holcomb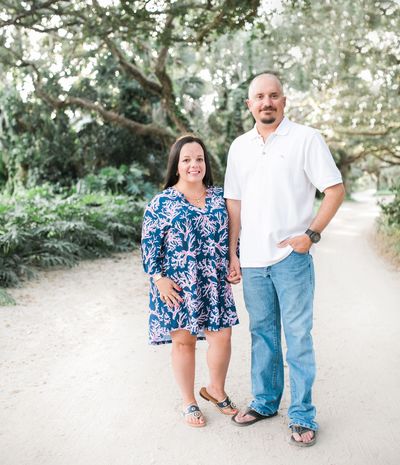 All Copyright Logos Are The Sole Property Of Their Respective Owners. All Rights Reserved.